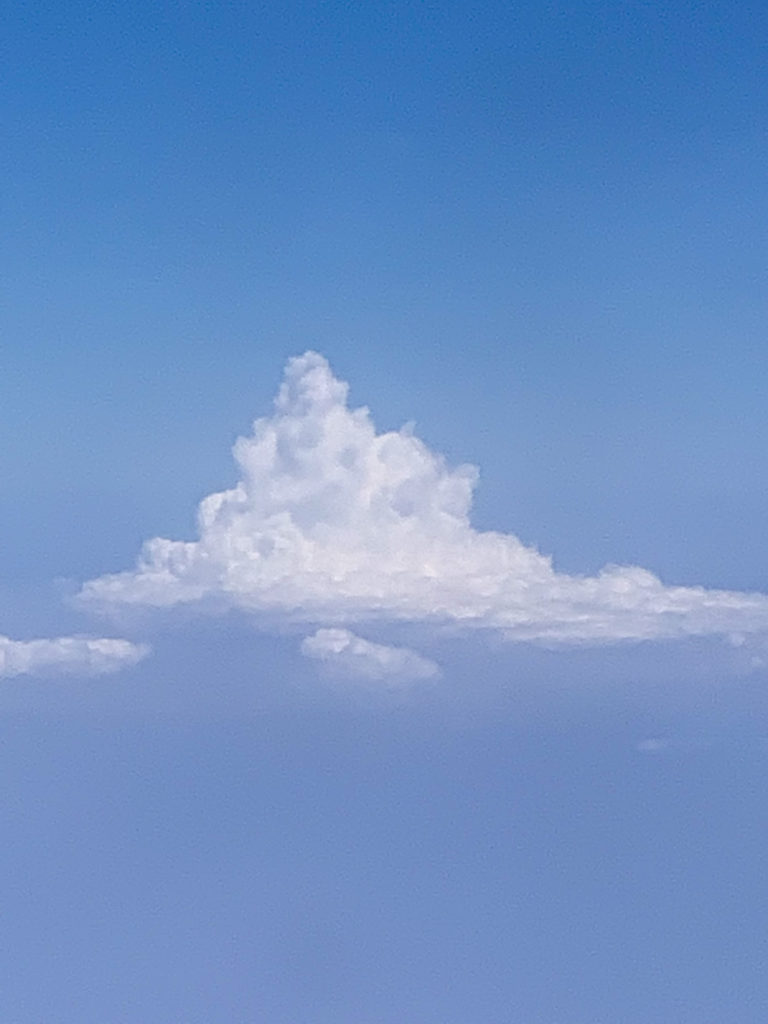 April 2022 and the solar eclipse, occurring at the end of the month, heralds in new beginnings and cloudy visions!
The New Moon –
The month begins with a new moon that focuses on healing oneself by facing and accepting that which lies deeply buried within.
At this time, communication in all forms helps to accelerate and aid the process in some way.
As the month progresses, moving towards the full moon, a wave of humanitarianism seems to abound in the world. For, a planetary configuration of Jupiter and Neptune occurs on April 12th in the sign of Pisces.
Compassion, and idealism as well as feelings of escapism and perhaps illusion and delusion as well, seem to come to the fore.
The spiritual side of life takes precedence, as well as music and rhythm in all forms…all that which calms and heals the soul…
One may also see this time period as one of dissolution, disappearance and perhaps deception…
In addition, all things related to liquid and gas forms are affected at this time…
This planetary configuration occurs approximately every 13 years – one may recall the previous years to note the events of the time – 2009, 1997, 1984, 1971 and so on…
Interestingly, the last time this planetary configuration occurred in the sign of Pisces was in 1856 (the year Sigmund Freud, Nikola Tesla were born)…
The Full Moon –
When the full moon occurs on April 16th, the planetary indications, in relation to the overall energies of the world, appear to become more intense. One may interpret this as power struggles that would likely happen between one and the other as well as with those in authority/ government/ positions of power.
Solar Eclipse –
By the end of the month, the first eclipse of the year, a partial solar eclipse, occurs on April 30th / May 1st.
This eclipse is visible from southern South America, parts of Antarctica, and over the Pacific and Atlantic Oceans. (It is not visible in India).
At this time, the planetary alignments point to sudden changes and shifts. One may see the effects of this occurring in the area of one's earnings / monetary matters, possessions, values and daily sustenance.
On another level, a strong drive or initiative is shown occurring in relation to foreign matters.
This may indicate some form of movement or action that would give or bring some kind of opportunity to the ones concerned…
Conclusion –
One would see that, as the month of April comes to a close, the overall energies begin to get intensified and amplified. This would be seen especially in relation to those in power, heralding a period of a new birthing, which would likely be felt in the following month of May when the lunar eclipse occurs.
Hence, some significant, transformative and powerful shifts may be seen this month. For the month ends with an eclipse, when the new moon occurs, which is a sign of new beginnings.
To conclude on a more positive and peaceful note, the song " Peace Train" by Cat Stevens, brings hope and optimism in these present times –
"Now I've been happy lately

Thinking about the good things to come

And I believe it could be

Something good has begun

Oh, I've been smiling lately

Dreaming about the world as one

And I believe it could be

Someday it's going to come

'Cause I'm on the edge of darkness

There ride the Peace Train

Oh, Peace Train take this country

Come take me home again……"

Source: LyricFind
Songwriters: Yusuf Islam
Peace Train lyrics © BMG Rights Management