TESTIMONIALS
"LEARNING NUMEROLOGY HAS GIVEN ME THE INVALUABLE GIFT OF UNDERSTANDING – MY LIFE, THE PEOPLE IN IT, THE ROLES WE PLAY IN EACH OTHER'S LIVES. UNDER POONAM'S GUIDANCE, MY UNDERSTANDING, AND CONSEQUENTLY ACCEPTANCE OF OUR LIFE PATHS HAS BLOSSOMED. NUMBERS NEVER LIE – TWO PLUS TWO IS ALWAYS FOUR. SUCH SIMPLICITY HAS SIMPLIFIED MY LIFE IN TURN, AND MADE ME GENTLER – AND KINDER. I'M FOREVER ENRICHED BY IT."
MAHESHWARI

"Poonam's numerology classes are one of the best things that have happened to me. I think I was "meant to" be introduced to the classes, way back in 2007. Not only were they interesting, but they opened up a whole new way of thinking for me. Questions about my life and my loved ones' lives seemed to be getting answered, all through the understanding and power of numbers. I had wanted to learn numerology out of sheer curiosity, and thought that all I would end up learning about was how to change my name….Little did I know that it would gradually be unfolding a whole new world for me.
 The classes were extremely interesting and compared to nothing that I had learnt before. Do you know that one can relate every living object in this universe to numerology?!  For example, besides humans, Every animal and bird that has a known birthdate can be attributed a life path, growth number, expression number etc. If you had a dog, you would know from his/her birthday what life path it has come to fulfill, what would be its challenges, why it has chosen the given environment and people around it etc. Numerology has become a sort of way of life for me now. To the extent that I tend to add up numbers wherever I am and see how they play out, be it a hotel room I am staying in, a movie ticket number, a flight number, car number plates etc! Its fun…. and it's the truth! Im looking forward to starting astrology with Poonam sometime in the near future!"
MANSI AMERSEY

"Dear Poonam, It's been a fantabulous 10 years of numerology study and practice with you.With all my inhibitions on a study of this nature, I could and have only studied this science because YOU have taught it. I would have not been able to find the same interest or dedication and, mainly, respect to the subject, were it not for how you perceive the subject and present and teach it. Numerology has given me peace and strength in the most difficult periods of my life, as it brought an understanding to situations and relationships . The study of Numerology has been my 'therapist'. And therefore 'my best friend'. Whatever challenges I face in life become more bearable and life and relationships are more enjoyable . A heartfelt 'Thank You' for sharing this precious gift with me." 
God Bless . 💖
Gauri Bhanu – (Founder – Gauri's Design Studio) 

"Have just had the most wondrous and intense re-introduction to numbers which were always just the units of a prosaic equation or a dull sum, till it all changed thanks to an intense and personal journey begun with Poonam revealing secrets about myself, my family, my friends, the universe and the one beyond…in a magical way.
I have discovered that every number has resonated with the presence or the absence of its vibration in my being and in my environment to the extent of being intricately entwined with my choices and all the experiences I have had, my life's lessons, indeed the very core of my existence in a complex pattern that I could never have guessed possible. Bringing my whole life down to a series of numbers has brought with it a reassuring affirmation that all is exactly as it is meant to be and that censuring, blaming, sitting in judgement over our choices and those of our loved ones is almost footling !
 We all know that we are meant to learn and grow spiritually through various experiences situations and people but to see the trajectory of our lives so perfectly reflected in the configuration of our personal numbers is mind boggling.
I see the discordant notes in my life not as deliberate machinations on the part of the universe anymore but as the playing out of a tune that is in harmony with a much, much larger process and plan, and this makes me feel very happy.
I can actually see the whys and the hows down to the perfect fraction and I am extremely grateful for this insight and confirmation. Thank you Poonam for imparting this wonderful gift that we can now use to better understand all that has transpired and all that is yet to unfold."
Sangeeta Mehra

"Probably in God's Creation, there is nothing more true than Numbers. Being blessed with a Teacher like Poonam, i started seeing the deeper meaning they held in every aspect of my life. Every day a new meaning would reveal itself and leave me completely awestruck…… This continues now and everyday. Numbers guided me in understanding certain major issues in my life, like relationship and health. All the past years I had been struggling to understand my relationship issue, trying to get answers from many areas, but finally it was Poonam's guidance that turned around my complete perception. Now at least I understand the why of things and that has brought about considerable harmony in my life.
Numerology has helped me understand my deep connect with my Guruji….it gives a beautiful clarity on Guru Shishya relationship. 
Certain numbers have played out very strongly in my life, in relation to my own self, my family and life around me. 
The Master number 22, has played out very prominently in my husband's career and in my life. Any issue pertaining to his profession expands itself far and wide, and in its own way has been severely testing too. Incidentally, when we add up the Destiny numbers of my family- my daughter, my son, my husband and mine- the total comes to 22. 
Numerology has definitely left me awestruck.
Another number with the vibration of one, the 19, is worth a mention. My experience through one particular day was such that I felt things were hitting me thick and fast and by late evening I was compelled to check my personal date, and it was 1 with 19 behind it. That day I realised the number 19 plays out the complete range of emotions from 1 to 9, hitting the highs and the lows in quick succession. This current year for me is a personal year of 19/10/1. Through the year,it has been like sitting on an emotional roller coaster…. which at times gets speeded up.
Something I must mention before signing off – Numerology has made my life very rich and given my life a new meaning. Numbers are the first to catch my eye – in an article, in a report, names of persons, cities, countries…… The uncanny Universal date of 22 – 04/09/2016 – the day Saint Teresa was canonised.
Traveling on the road, I notice the pattern in which the traffic flows. Cars with similar registration numbers, and who are complete strangers, come together in a formation and drift away. Numbers show me the synchronicity around me. 
My deepest Love and Gratitude to my most Respected Teacher, Poonam, for helping me understand that the Universe is the Perfect Symphony……. and her grace is guiding me to tune myself in into that Symphony."
Love and Gratitude,
Sangita Sinha – (President- Prerana Charitable Trust)

"I HAVE BEEN A STUDENT OF NUMEROLOGY FOR 8 YEARS. IT WAS AN EYE OPENING EXPERIENCE. THE NUMBERS SPOKE TO ME IN DIFFERENT WAYS AND ENABLED ME TO PERCEIVE PEOPLE, EXPERIENCES AND OPPORTUNITIES VERY DIFFERENTLY. 
MY RELATIONS STARTED TO MAKE SENSE. I SAW HOW MY HUSBAND AND I COMPLEMENTED EACH OTHER, JUST AS OUR NUMBERS DID. I SAW HOW MY DAUGHTER AND I NOT ONLY SHARE GENES BUT ALSO HAVE THE SAME NUMBERS AND DISCOVERED SHE WAS MY NUMEROLOGY TWIN. THERE WAS A TIME IN MY LIFE WHERE MY FAMILY FACED TREMENDOUS DIFFICULTY AND, ON STUDYING THE SUBJECT, I SAW THAT THIS PERIOD WAS REFLECTED BY THE NUMBERS. IT MADE ME REALIZE HOW EVERYTHING IS INEVITABLE. POONAM WAS PROBABLY THE BEST GURU I COULD HAVE IMAGINED. SHE TAUGHT ME TO BE POSITIVE IN THIS ENDEAVOUR. SHE TAUGHT ME HOW TO DEAL WITH THINGS EMOTIONALLY AND RATIONALLY WITH THE HELP OF THE NUMBERS. 
I WISH HER ALL THE BEST! – RENU GARG – (DIRECTOR – HAB PHARMACEUTICALS AND RESEARCH LTD.)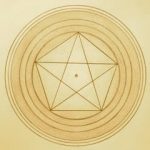 LITTLE DID I KNOW WHEN I CAME TO LEARN NUMEROLOGY, THAT AN ALCHEMY WOULD HAPPEN AND THE DANCE OF NUMBERS WOULD SPIN ME IN. IN LEARNING AND DECODING THE NUMBERS, I LEARNT HOW ONE'S STORY OF LIFE IS WOVEN. HOW EACH NUMBER IN OUR BIRTH DATES AND THE NAME GIVEN TO US, WEAVES TOGETHER, TO FORM THE FABRIC OF LIFE. THE YEARS THAT WENT IN LEARNING, CHANGED THE PERSPECTIVE OF LOOKING AT THE JOURNEY OF THIS LIFE. THE SYMBOLS BECAME MORE PROFOUND, THE ELEMENTS MORE SACRED, EACH BREATH NOW TAKEN IN MORE AWARENESS. ACCEPTANCE TO " THE LAWS OF THE UNIVERSE " AND ITS WAYS, PAVED THE WAY TOWARDS A DEEP UNDERSTANDING, TRANSFORMING MYSELF WITHIN TOWARDS RADIATING POSITIVITY. IN KNOWING AND RESONATING TO THIS, THE FLAVOUR GOT ENHANCED, THE TEXTURES MORE RICHER AND VIBRANT, ADDING MORE DIMENSIONS TO IT.
ITS A MAGICAL WORLD AND AM VERY HAPPY TO BE A PART OF IT.
THANK YOU  POONAM FOR BEING MY TEACHER AND TAKING ME DOWN THIS BEAUTIFUL PATH.
IT WILL BE MY PLEASURE TO OWN A BOOK WRITTEN AND SIGNED BY YOU." 
WARM REGARDS –
NEENA B. (ARTIST)

"I HAVE DONE ALL THE LEVELS OF NUMEROLOGY WITH POONAM! IN THE TRUE SENSE SHE HAS BEEN MY GURU, NOT ONLY ON THE SUBJECT WHICH SHE IS A MASTER OF, BUT IN LIFE'S PERSPECTIVE AS WELL. DURING THE COURSE, I HAVE LEARNT INNUMERABLE THINGS FROM POONAM. 
NUMEROLOGY FIRSTLY HAS HELPED ME LOOK AT LIFE WITH AN ABSOLUTELY DIFFERENT POINT OF VIEW. WHEN YOU KNOW THAT ONE IS BORN WITH A FIXED CHART, AND ALL OF THEIR LIVES HAPPENINGS ARE DUE TO A PRE-DESTINED PATTERN, THEN THERE IS LESS JUDGEMENT FOR THE OTHER AND MORE EMPATHY. 
NUMEROLOGY HAS HELPED ME READ MY CLOSE ONES BETTER, ESPECIALLY MY HUSBAND (SINCE I MET HIM AFTER I DID THE COURSE) AND MY KIDS. I UNDERSTAND WHERE THEY ARE COMING FROM AND WHAT PATH THEY HAVE TO TAKE. 
IT SORT OF EASES THE RELATIONSHIP WITH A DEEPER AND MORE PROFOUND UNDERSTANDING. 
I OWE POONAM AND HER TUTORING ME WITH SO MUCH DEPTH AND A SPIRITUALLY UPLIFTING PROCESS THAT, EVER SINCE I HAVE COME IN CONTACT WITH HER, MY LIFE AND MY WAYS HAVE CHANGED FOR THE BETTER." 
WITH MUCH GRATITUDE AND LOVE
KARVIKA RANIWALA

"I stumbled into the study of Numerology quite by accident and initially with a skewed mind. 
A dear friend who travels a lot and never calls, quite suddenly invited me to partake in an 'Introduction to Numerology' session at her home. Admittedly, I went less out of curiosity for the subject and more out of a wish to reconnect with my friend.
It was a seemingly spontaneous decision that I now sincerely believe changed my life. 
In short, it was in my destiny.
I used to have many burning questions, mostly of the 'why' and 'why not' variety. Spirituality discourses had, kind of-sort of, explained the 'whys' and 'why nots', but not the 'why me?' Karma. Yes, but what is Karma? God's Will?? Yes, of course. But if there is a God then again, 'why me?' What did I do to deserve this anguish?? Is rebirth real? And if it is, can you prove it?

 
Numerology can. Poonam's teaching is like a spirituality class in numbers. All the answers are there.
Solace dawns with the knowledge that we are only walking on our uniquely designed destiny and life path. No more, no less. Acceptance and understanding that as we have our tendencies and patterns charted, so does everyone else. There cannot be any reason to complain or question.

 
Pure bliss.
It was a joy to be guided by Poonam on my journey of self discovery. I feel truly grateful to have had her as a Guru in my life."

 
Thank you. Stay blessed – 
Ruchira Agarwal

"NUMEROLOGY GUIDES US TO UNDERSTAND OUR DESTINY… OUR PURPOSE IN LIFE, BRINGS US CLOSER TO OUR LIFE'S PATH. STUDY OF NUMBERS GUIDES US TO UNDERSTAND OUR LIFE IN A WAY, WE CAN ACCEPT AND CARRY FORWARD POSITIVELY. AS PYTHAGORAS SAYS – "ALL IS NUMBER" SO IT IS. IT HELPS UNDERSTAND OURSELVES AND ONES AROUND US. CHILDREN CAN BE GUIDED AND ASSISTED IN A POSITIVE WAY. ALSO IT HELPS DISCERN THE SITUATIONS WE EXPERIENCE. THERE COMES IN AN ACCEPTANCE OF THAT WHICH THE GOD ENERGY HAS BROUGHT IN FOR US. EVER GRATEFUL TO THE LEARNING AND GUIDANCE  !" 🙏
– AMISHA SHROFF (FOUNDER – HEALING LIGHT)

"What a revelation the study of numerology has been! It has provided me with a panoramic view and understanding of the rhythms and patterns that govern our lives revealed through our names and dates. An immense help in accepting things past and in offering pointers to embrace the future. It has helped me let go of much self doubt and self blame and endowed me with an invaluable tool in learning compassion and acceptance. Numerology will be my life long tool to navigate my life."
– Dr. Sonal Shah (owner – Bageecha)

"I was interested in Numerology from a very young age and would always look for any numbers that repeated in my life. I read a few books but the true meaning of what the numbers in my life were really saying to me eluded me.Till one day in 2010 it was my good fortune to meet Poonam R. Ahuja who brought alive the numbers like never before. I embarked on a wonderful journey with her and and she helped me unravel the mysteries of Numerology.
Poonam is a gifted and an intuitive teacher and through this journey I understood the purpose of my life, my challenges and my inherent talents.
The Study of Numerology has helped me to understand my children , and given me the strength to let them follow their own path. It has provided me a guide book to navigate my life and to bring this awareness to many others who ask for it."
With heartfelt gratitude
Dr. Priya Dandekar

"MORE THAN BEING WILDLY INTERESTED IN NUMEROLOGY, I WAS IN THOSE DAYS LOOKING TO STUDY ANYTHING THAT WOULD DEEPEN MY UNDERSTANDING OF THE METAPHYSICAL WORLD. I GUESS YOU COULD SAY I WAS IN THE HUNGRY PHASE OF BEING A SEEKER, A SPIRITUAL JUNKIE EVEN, FEELING AN URGE AND AN INTEREST TO DO EVERYTHING THAT POPPED UP IN MY ENVIRONMENT! I AM ETERNALLY GRATEFUL THAT I SIGNED UP FOR THE COURSE WITH POONAM. IT HALTED MY FRENETIC SEARCH, GAVE ME PAUSE TO THINK AND PROVIDED ME WITH SUCH TREMENDOUS CLARITY REGARDING SOME MAJOR UNDERLYING ASPECTS OF MY LIFE.
AS CLASSES WITH POONAM PROGRESSED, IT WAS AS THOUGH I WAS EXPERIENCING MOMENT AFTER MOMENT OF EPIPHANY. AS I UNDERSTOOD MORE CLEARLY THE DIFFERENCES BETWEEN WHAT IS WRITTEN AND WHERE THE CHOICES LIE, I WAS ABLE TO DROP RESISTANCE IN THE AREAS WHERE "IT IS WHAT IT IS" APPLIED, AND I COULD SHIFT FOCUS ON THOSE ASPECTS WHERE I WAS REQUIRED TO LEARN AND GROW. 
I AM A LIFE PATH 9. ONCE I UNDERSTOOD THE VERY BASIC ESSENCE OF NUMBERS AND THE VARIOUS DERIVATIONS OF THE RESONANCES DERIVED FROM THE DATE OF BIRTH AND GIVEN NAME, MANY OF MY UNDERLYING RESENTMENTS THAT I HAD LIVED WITH ALL ALONG UNTIL THEN, JUST EVAPORATED. IT WAS HARD NOT TO SEE THE BIGGER PICTURE AND IT WAS EASY THEN TO SEE THE MANY 'MIS-STEPS' OF MY LIFE IN LIGHT OF THE VARIOUS ENERGIES AND COMPULSIONS THAT DROVE ME, CHALLENGED ME, LIMITED ME.
AS A COUNSELLOR AND HYPNOTHERAPIST, NUMEROLOGY AFFORDS ME THE ADDITIONAL LAYER IN BEING ABLE TO PLACE MY FINGER MORE ACCURATELY AS WELL AS MORE EMPATHICALLY ON THE PULSE OF MY CLIENT. OUR ULTIMATE DESIRE IS TO BE SEEN AND ACKNOWLEDGED AS WE ARE AND TO BE LOVED AND ACCEPTED WITH OUR SHORT COMINGS. WITH NUMEROLOGY, THIS 'SEEING' BECOMES AT ONCE A TELESCOPE AND A MICROSCOPE INTO AN INDIVIDUALS PERSONALITY, ENABLING US TO GET A GLIMPSE OF THE PAST AND THE FUTURE, AS WELL AS DEMYSTIFY THAT WHICH IS ONGOING AND CURRENT.
WHILE I HAVE NOT MADE NUMEROLOGY CENTRAL TO MY WORK OR INTERESTS, IT HAS TRULY ALLOWED ME TO EXPAND AND BETTER UNDERSTAND THE MANY RESONANCES THAT ABOUND IN OUR LIFE AND THE MANY WAYS IN WHICH WE MAY BE INVITED TO RESPOND TO THEM." 
ASHWINI DASGUPTA-HYPNOTHERAPIST 

"I can say without a doubt, that it was my study of Numerology that gave me valuable insights and a deeper understanding of my family, for which I am truly grateful and I continue to use that knowledge towards deeper and more harmonious relationships with them, as well as offer them guidance from time to time.
My daughter was in the 8th standard when we made the decision to fight for her right to drop mathematics in the 9th & 10th. I say fight because the school did not yet offer that option and going up against a school is a daunting and arduous process. We did it anyway, because we knew our daughter's path lay in a field that didn't require mathematics anyway. How did we know that with confidence? Through my study of her numerological chart, which I then explained to my husband, who was in two minds for a while about whether she should drop such a crucial subject.
My daughter loved all things creative from a very young age. Her verbal and written skills were fantastic and she loved and excelled inacting, singing, dance, art, languages, sports and debate! She was a student loved by every teacher, the child that cheered up everyone around her, always smiling and ever ready to listen and help her friends. She was in every class assembly, choir, school play choreographing dance and was also known as the class Counsellor! Few knew she braved juvenile diabetes every day of her life since the age of 9. Her sore point was mathematics, it was the one subject that dragged her down and her poor exam results in math demoralized her again and again. As a student of Numerology and a mother, now knowing her 'core chart', when I realised we had the option to drop the subject, I knew I had to do something!
We were lucky the school eventually co-operated and for the benefit of the students permitted her to drop mathematics and study a language. Needless to say she did brilliantly in French and came out with flying colors in her ICSE exam. She went on to graduate in Mass Media and now is studying for an LLB with the intention to combine her argumentative skills with her knowledge of media and eventually practice Media Law, which is a phrase she has come up with!"
STUDENT (wishing to remain anonymous)